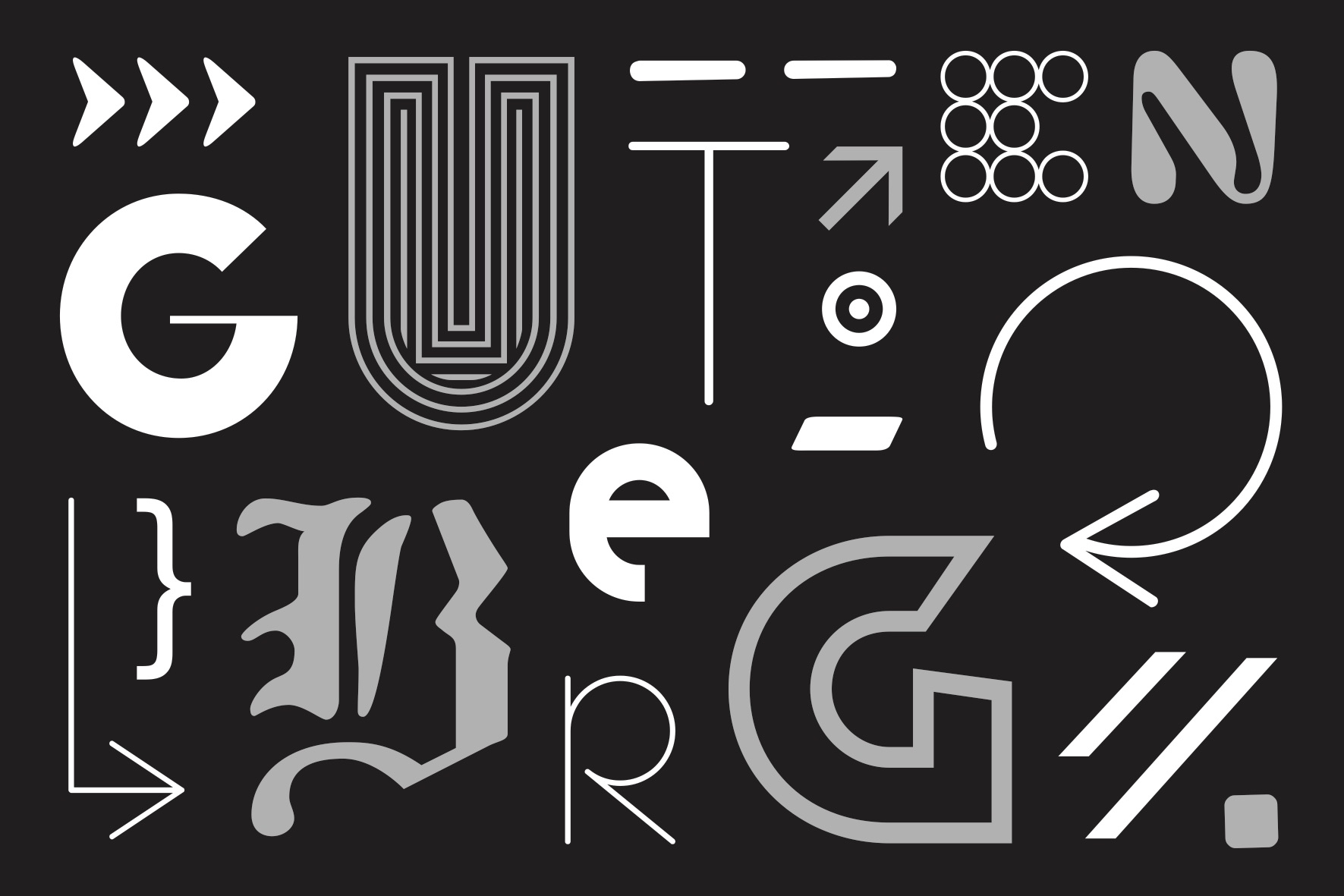 As part of its renovation, the Gutenberg car park in Strasbourg is becoming a place dedicated to typography. This proposal made by Ruedi Baur and dix—milliards—humains / research and creation institute attracted Parcus, the company which manages this car park located in the city centre.
Thus, like an ascending chronological adventure, the three levels of the car parkt will tell the story of typography, from Gutenberg (level -3) to the latest contemporary creations (level -1). All the signage media (place numbers, pedestrian information, directions, ground markings, etc.) will be available to enhance and promote the typographic creation.
In a participative and collaborative spirit, we call on students, graphic designers, typographers, researchers and foundry to participate in the creation of this exhibition. We are currently looking for three typologies of typefaces for each of the corresponding levels. The 3rd basement will be dedicated to the era of Gutenberg and the first printing works up to the industrial revolution (15th to 19th). The second level will present a selection of the very numerous typefaces designed during the 20th century. And, finally, the first basement will be a space dedicated to contemporary creation, exhibiting the most recent typographic research, particularly from young designers.
An exhibition area located in the pedestrian areas of the car park completes this unique display dedicated to typography and type design.
Would you like to take part in this project?
Send us your contributions before 30 September 2020 to contact@dix-milliards-humains.info